Thursday 5 August
at Monkey Barrel, One
Doors open: 22:00?
Show starts: 22:15
Approx end time: 00:00?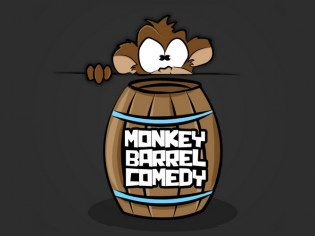 9-11 Blair St, Edinburgh EH1 1QR
---
A crucible in which we will forge comedy's golden future, and literal GOOD GIG, hosted by John-Luke Roberts for two nights only. Join us for 90+ minutes* of high-end foolishness, awash with Permitted Heckles and a ludicrous, bountiful plenitude of guests. All to the joy of your good selves, watching at socially-distanced cabaret-tables.
* We're the last show in, and are assured we can go as long as we want, till curfew, which is likely to be 3am. JLR's patience is unlikely to stretch THAT far.
NB Unlike in previous years...
The shows will be in Monkey Barrel 3, over the road and down the steps from where we have been before, as this is a larger room with movable furniture in it.
There are just 70 or so tickets available, to maintain social distancing.
The current plan is to just sell tickets in advance, so as everyone's contact details are held by Monkey Barrel for Covid tracing,. It is possible they will relax this, and let unticketed folk in who can donate as they leave, but unlikely at present.
There will be at-seat service for food & drink.
Special Guests:
Board Members:
---
*

"faintly aloof" The Independent

†

"buoyant" The Telegraph