Thursday 24 August
on Heroes @ Bob's BlundaBus
Doors open: 00:15
Show starts: 00:30
Approx end time: 02:00?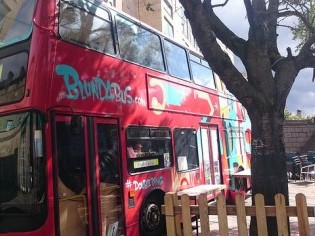 Potterrow Underpass, Edinburgh EH8 9AA
---
Join "charmingly odd hosts, laconic John-Luke Roberts and rakishly tipsy Thom Tuck" (Daily Telegraph) on board Bob's Blundabus for a thoroughly testing comedy pub quiz.
Be rewarded for your knowledge!
Be chastened by your inability to identify the subject of a picture!
Possibly win back your own pound!
Board Members:
---
*

"faintly aloof" The Independent

†

"especially" The Telegraph